Mail in PCM Support Chrysler/Dodge/Jeep /GM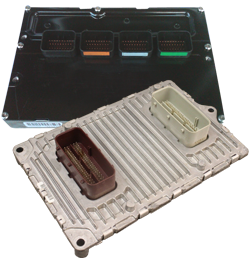 BG Performance is your one stop tuning shop for all your Chrysler, Dodge, Jeep, GM tuning needs, we offer complete tuning options for all 1996 to current models domestic and import.
Here is a current list of the vehicles we can tune/calibrate via mail in:
Select below Link for More Information
Chrysler/Dodge/Jeep
Note: 2015 MY and newer PCM's require a updated bootloader reflash to unlock the PCM for tuning. This is done in-house, Call the shop for details.
Chevrolet/Pontiac/GMC/GM
Gen IV V8, V6 E38 ECM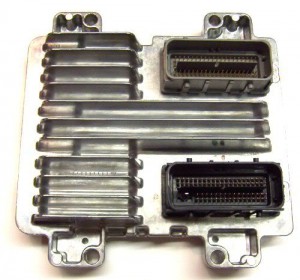 V8 Cars
06-13 Chevrolet Corvette 6.0L, 6.2L, 7.0L
10-15 Chevrolet Camaro 6.2L, 7.0L
14-16 Chevrolet SS 6.2L
06-17 Holden Commodore & HSV 6.0L, 6.2L
08-10 Pontiac G8 6.0L, 6.2L
V6 Cars
07-09 Chevrolet Impala 3.5L, 3.9L
07-09 Chevrolet Malibu 3.5L, 3.9L
07 Chevrolet Monte Carlo 3.5L
07-09 Pontiac G6 3.5L, 3.9L
07-08 Saturn Aura 3.5L
V8 SUV's
07-14 Cadillac Escalade 6.2L
07-13 Chevrolet Avalanche 5.3L, 6.0L
07-14 Chevrolet Suburban 5.3L, 6.0L, 6.2L
07-14 Chevrolet Tahoe 4.8L, 5.3L, 6.2L
07-14 GMC Yukon & Denali 4.8L, 5.3L, 6.0L, 6.2L
08-09 Hummer H2 6.2L
V6 SUV's
07-09 Chevrolet Equinox 3.4L
07-09 Pontiac Torrent 3.4L
V8 Trucks
07-13 Chevrolet Silverado 4.8L, 5.3L, 6.0L, 6.2L
07-13 GMC Sierra 4.8L, 5.3L, 6.0L, 6.2L
V8 Vans
08-15 Chevrolet Express 4.8L, 5.3L, 6.0L
08-15 GMC Savana 4.8L, 5.3L*, 6.0L
Gen III LS1 97/98 ECU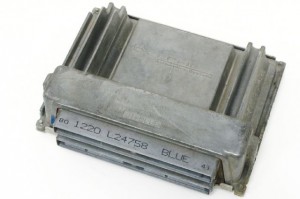 V8 Cars
98 Chevrolet Camaro 5.7L
97-98 Chevrolet Corvette 5.7L
98 Pontiac Firebird 5.7L
Gen III LS1 99-09 ECU
V8 Cars
04-05 Cadillac CTS-V 5.7L
99-04 Chevrolet Camaro 5.7L
99-04 Chevrolet Corvette 5.7L
99-06 Holden Commodore 5.7L
01-05 Holden Monaro 5.7L
99-02 Pontiac Firebird 5.7L
04 Pontiac GTO 5.7L
Vortec Trucks/SUVs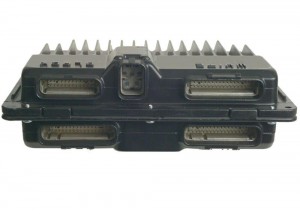 95-00 Chevy Silverado, Suburban, Tahoe, Express / GMC Sierra, Savana, Yukon 4.3,5.0,5.7,7.4
99-00 Cadillac Escalade 5.7
96-00 S10, Astro, Blazer, Express / Jimmy, Safari, Sonoma / Bravada 4.3
01-02 Chevy Express / GMC Savana 5.0,5.7 (Vortec engine)
GENERAL PROGRAMMING OPTIONS:
Change VIN/MILEAGE
Disable VATS/SKIM/VTA
Change RPM or speed limiters
POWER TUNE = spark timing and fuel remapped for more hp/torque
ECONOMY TUNE = improved mpg (up to +5MPG HWY for some applications)
Premium or regular octane programming
Change fan turn-on temp settings
Compensate for displacement changes
Adjust for different fuel injectors
Adjust for larger throttle body
Program for cam changes
Delete emission functions and codes (EGR, AIR pump, EVAP, O2s, etc.)
Program for MAFless operation = speed density mode
Delete various nuisances (SKIP SHIFT, traction control ,etc.)
Remove or modify torque management
Delete other miscellaneous functions and trouble codes (A/C, oil level, etc.)
Nitrous, forced induction, etc...
Mail in Instructions:
Calibration Form:
This form should accompany your PCM/ECU and/or TCM upon arrival for service. Click here.
Mailing address:
D.Kasper/B&G Performance
1079 Oak Terrace Drive
Traverse City, MI. 49686
Note: Download calibration form and print, fill out with needed info, enclose form with PCM and mail to address listed. Shop will contact you once PCM arrives at our facility. PCM turn around time is 1-5 days with no signature required, If you require a signature on your package turn around time is 3-7 days.