Warranty/Returns
Warranty/Return Policy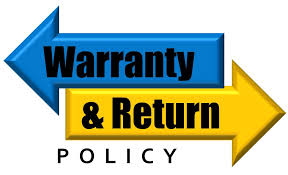 By purchasing and or using a B&G Performance Product. You accept and agree to be bound by these terms and conditions. There might be LEGAL RESTRICTIONS related to the use of the Product. Where there is a legal Limitation, the product is sold solely and strictly with the intent that you are responsible for the use of the product and you agree that you will use the product in accordance with and Federal, State, and local laws which govern its use. The product is for OFF-ROAD use only and as such it is sold AS IS, unless otherwise noted, with no warranty expressed or implied. We do not claim the the product is fit for any particular purpose and We will not be responsible for any liability related to or arising from its use. We expressly disclaim incidental and / or consequential damages/liabilities. Additionally, the product may effect the emissions characteristics of a vehicle in which it might be installed. If you install the product in a vehicle and that vehicle consequently fails Federal, State or local emissions testing, including any test required to maintain or renew that vehicle's registration, or if that vehicle is subject to an emissions recall, We are not required to repair that vehicle, and you may be required to remove the product at your expense in order to obtain repairs necessary to complete the emissions test or to perform the recall.
"WE HAVE A NO RETURN/REFUND POLICY ON SERVICE WORK PERFORMED". You can feel confident that your PCM/TCM is being modified based on the calibration form information we receive. Our tuner has extensive knowledge in the manipulation of calibration tables to meet the vehicles modification requirements. Click Here to review employee profiles and credentials. In certain circumstances a return may be authorized by management approval only, If this is the case and purchaser is granted a return authorization. There will be a Service Fee of $149.00 deducted from total purchase amount to cover the cost of processing the product and labor time spent. No exceptions will be allowed. Allow 1-5 business days for management review of case, and a additional 1-5 business days for return to be processed.
B&G Products are "NOT FOR SALE" in States that have adopted California's CARB emission standards on pollution controlled vehicles due to California's Vehicle Code sections 27156(c) and title 13, California Code of Regulations, section 2222(b)(2). Such parts replace or modify vital original emission components and manufacturer specified engine-operating conditions, and thus must be evaluated by CARB to demonstrate the vehicle's continued emissions compliance. (See lists below)
California/Colorado/Connecticut/Delaware/Maine/Maryland/Massachusetts/New Jersey/New York/Oregon/Pennsylvania/Rhode Island/Vermont/Virginia/Washington/Washington State.