Pay
Payment includes ground return shipping US only.
NOTE: If paying via PayPal, please send payment as a "gift" type payment, previous know as "friends and family", to my paypal email: bgchrysler@gmail.com
Instructions below for: email tunes/Mail in PCM/Pro Tuner software/Handhelds
For email tunes only – make sure you email bgchrysler@gmail.com your original backup and last tune written if using Diablosport, for SCT a picture of your device serial number. Please include within the email your name, phone number, along with vehicle modifications lists (Download and fill out Calibration request form, take a picture of the form and attach to email).
For Mail in PCM/TCM only – Make sure you include our calibration form with your PCM/TCM and check "pre pay" if pre paying for our tuning services.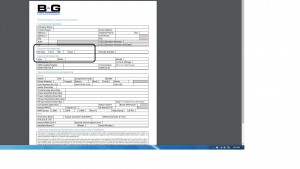 Calibration Form:
This form should accompany your PCM/ECU and/or TCM upon arrival for service. Click here.
Mailing address:
BG Performance/David Kasper
3806 Bent Pine Drive
Holland, MI. 49424
Phone: 888.248.8633
NOTE: Please allow 1-3 business days for services to be performed.
For Pro Tuner Software/Handheld purchase only – Make sure you email bgchrysler@gmail.com your name and or company name/address/phone number/make/model/year of your vehicle.