B&G Performance has procured the DODGE (Factory Built) GTU IMSA Manufacturer Championship winning vehicle.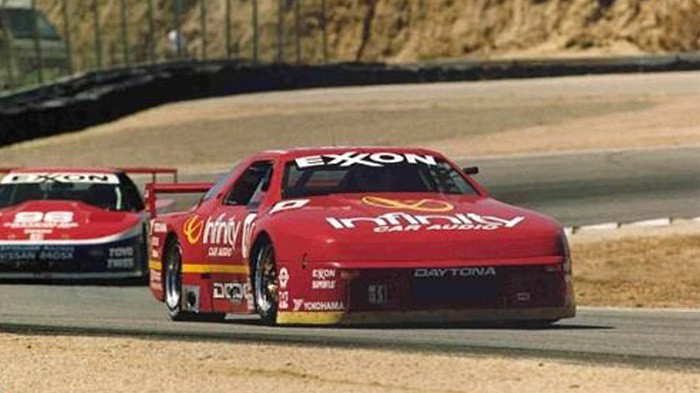 B&G Performance has procured the DODGE (Factory Built) GTU IMSA Manufacturer Championship winning vehicle driven by John Fergus in the 1991 IMSA Racing Series; Chrysler procured the Vehicle after the 1992 IMSA season and had it on display in the Walter P. Chrysler Museum until 2009. Chrysler Built 3 other GTU Vehicles 2 FWD and 2 RWD, Chrysler destroyed both of the FWD vehicles and the other RWD vehicle was cut up and is now in Australia, So this is the last and only complete turn-key original Factory built GTU car a very rare piece of Chrysler racing History. And yes did I say it is a turn-key ready to race package today. Before you say this car must have outdated technology versus current 2015, let me say nothing could be further from the truth. This Mopar was well ahead of its time. Let's start with the internal adjustments built into the car. Everything is dash adjustable, including the front swaybar, rear swaybar, brake bias, PCM Fueling , and even all four shocks all by simply turning a knob. It sure does dialing in a race car pretty easy. In addition it has a rear mounted formula type clutchless shifting Hewland which allows moving the driver inboard by 4 inches and the Maserati motor over to the passenger side also by 4 inches. Conventional mounted gearboxes force engineers to place the driver on the left side of the car, not so good for balance . Not in this Dodge Daytona. The racer is almost mid-mounted since there is no gearbox in the cockpit. So what you say ? All these engineering marvels make the car perfectly balanced front to back and left to right with the driver in the seat and half a load of fuel.
This little carbon fiber wonder weighs in @ exactly 1600 lbs. with me and half a load of 112 octane fuel . You got it. One thousand pounds in the front versus rear or left side versus the right side. Just like a highly sophisticated open wheel formula car. In addition the car has adjustable ground effects under the nose splitter and under the rear deck and this aero package coupled with a serious topside wing make this car literally corner like its on rails.
The powerplant is a highly modified version of the 16 valve DOHC Maserati motor.